Fashion
Gracing the pages of ELLE Russia's August 2017 issue, model Veranika Antsipava heads to the outdoors for this dreamy fashion editorial. Captured by Maxim Repin, the blonde beauty wears a wardrobe of mostly white ensembles. Stylist Anna Grigoryan dresses Veranika in a mix of airy dresses, comfortable knits and breezy separates for the spread. The Belarusian model wears the designs of Prada, DSquared2, Chanel and more.
Fashion
Find out how to be a model. Photos: Instagram
There is always someone who wants to be the next Gigi Hadid or Kendall Jenner, but despite what the movies tell us, becoming a model isn't just about having really good looks. It's about having the uniqueness, talent and drive to back up those assets. In this article, we will give you some tips that will hopefully teach you how to be a model.
KNOW THE TYPE OF MODELING YOU WANT TO DO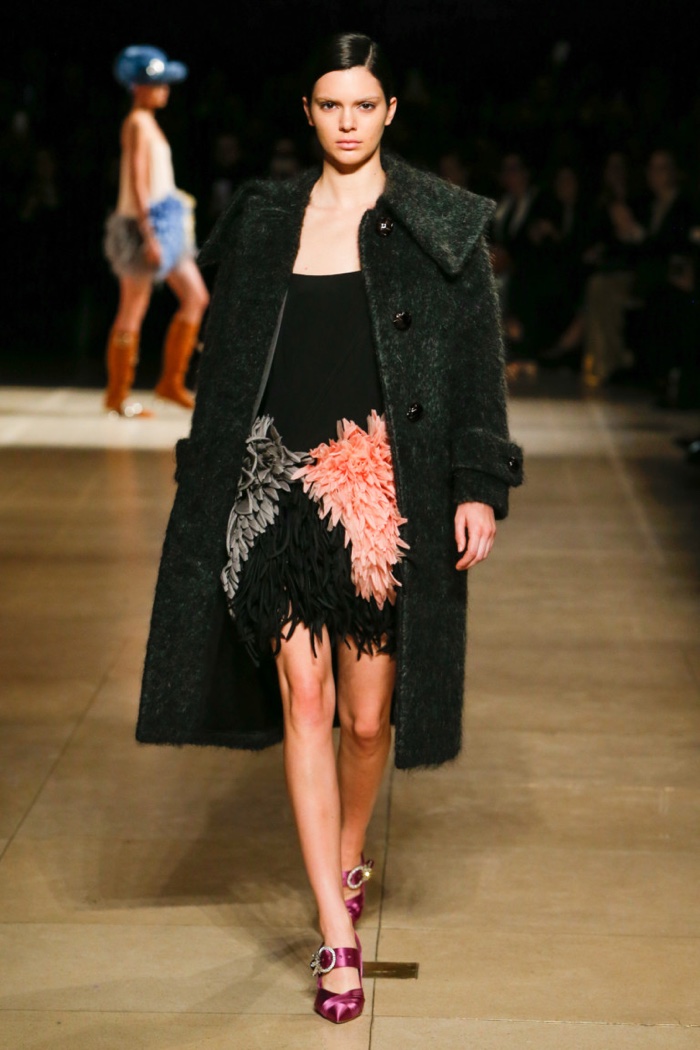 Kendall Jenner walks Miu Miu's fall-winter 2017 runway show
The first step in becoming a model is knowing what type of modeling you want to specialize in. There are quite a few areas to choose from–print focuses on magazine editorials as well as advertising campaigns. While runway models walk the catwalk for labels. There are also more commercial options such as being a swimsuit or catalogue model. Plus size modeling has made an impact in the recent years too. No matter which area you choose, most female models start at the very minimum height of 5'7″ but closer to 6'0″ is preferred.
FIND THE RIGHT AGENCY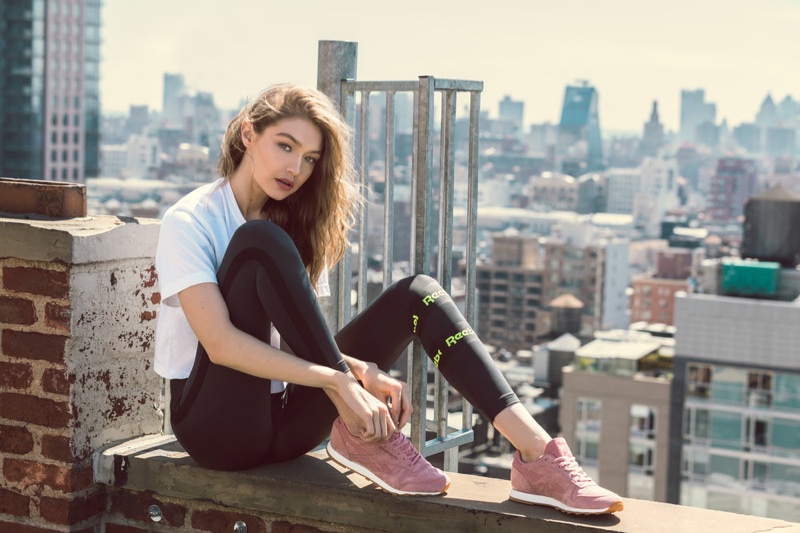 Gigi Hadid stars in Reebok Classic 2017 campaign
Now that you have figured out what type of modeling you want to do–look for an agency that specializes in your field of choice. You can search online for agencies easily. A simple "model agency" query on Google will garner a lot of results. Search for an agency that's close to where you live. So for example, if you live in Los Angeles, make sure that agency has offices near by. It's also important to remember to research an agency first. Think: What models do they represent? What type of jobs do they book? Are there any complaints online about this agency?
And remember, if an agency asks for any money upfront, you should stay away. So called "modeling" schools and packages are also suspect as well. In addition, be on the look out for people who claim to be a part of a reputable agency. If the email or message is not from an official account, make sure to contact the agency on their official website to confirm that person works there. There are plenty of scammers out there looking to take advantage of young people.
TAKE THE RIGHT PHOTOS
Adriana Lima
After you have researched the right modeling agencies for the field you are interested in, you will want to contact them. Most agencies have forms online where you can send in your photos and stats. Stats include your height, measurements and weight. They will also want to see images of you. Don't worry, you do not need to get a professional photo shoot done. Simple digital photos are what most agencies require. Make sure to do a head shot and full-length shot. Wear no makeup and a simple tank top and pants. Take the photo in natural light so people can see your features. Look for a response within (typically) 4 weeks.
Some agencies will do open calls, where they will see aspiring models from the street. You can usually contact an agency and inquire about their open call schedule. Make sure to bring your digitals or past professional work printed out. Once again, keep your styling minimal. Remember that even if you are not what they are looking for, keep hope.
SOCIAL MEDIA & MODELING
Jasmine Sanders.
One important thing to have in today's modeling world is a social media presence. There are plenty of brands that will not consider casting a model in a campaign unless they have a sizable Instagram following. Likewise, if you are able to build up your social media presence, a big modeling agency will be more likely to sign you. Girls like Jasmine Sanders, Alexis Ren and Meredith Mickelson rose their modeling profile thanks to their Instagram engagement. So how do you go about building up your Instagram following? Make sure to be active, commenting on popular Instagram accounts and update your own page at least three times a week.
HOW TO BE A MODEL
Bella Hadid stars in Nike Cortez campaign
If you are lucky enough to get signed, you should also be aware of all the difficulties that come along with the job. Depending on the jobs you book, traveling can take you away from home a lot. Rejection is also something, especially at the beginning of the career, you need to get used to. Even if signed, some models still have part-time jobs to make it. This is why we recommend having a backup plan just in case your modeling career doesn't pan out. However, if you manage to make it, there is a world of opportunities. Models like Gisele Bundchen, Tyra Banks and Iman have transformed their looks into lucrative careers with their business smarts. Always, think ahead!
Other Brands
Welcome to July's last PurseForum Roundup. Today we visit Chanel, Saint Laurent and Hermès, for starters. We found some interesting conversations on customer service, the fine art of scarf wearing and more. Thanks for stopping by!
First up, in Chanel, this delicous caramel tote found an appreciative home with Jereni, whose reveal is a bit of a family affair! There are lots of photos here, as well as modeling shots that will get you lusting after a new tote.
There is a new WOC in town, and we have the intel for you right here. The WOC (wallet on a chain) is an iconic bag from Chanel, and this new, smaller, square version has a lot of us curious. Thanks to CZN in this informative thread, we have photos, modeling shots and a pretty good idea of what fits inside this little gem of a bag. If you are curious and like to travel light, stop in and see if this is for you.
Alliiccee shared two lovely mini flaps this week, plus quite a story of a third that has been back and forth for repairs. Service is a big deal with luxury brands, and we always appreciate when members share their experiences. Our members chime in with advice and comments, and we hope Alliiccee finds resolution soon! These two, however are perfect so far.
In Saint Laurent, Collector11 recently shared a great find from vacation (that happens a lot!), and our members love the deal almost as much as the new bag.
Manpursefan got a pretty chevron wallet from Saint Laurent, too. This is a first purchase from the brand for manpursefan, and it certainly is a great start. We also stumbled into another customer service thread, this time in Saint Laurent. Chimicki is having issues with a new tote and shared her story here. We are hoping, as always, for a speedy resolution.
How do you feel about scarves? We found a couple of interesting discussions on one of our favorite accessories this week and thought you all might enjoy reading along. First up, in Hermès, the topic is Power Scarves. Some styles, colors and ways of wearing them really make a scarf into a statement, and our members lay it all out for us in this thread. Lvlifer wonders if wearing silk scarves makes a woman look older. Our members have mixed feelings on the matter, but mostly, the answer is no!
You can visit the venerable the Scarf of the Day thread in Hermès for lots of inspiration on how to wear scarves. We feature a detail from Hermès' whimsical and amusing new Space Shopping silk carré here—thanks to Angelian for sharing! We love that Hermès knows how to have a little fun, too. Special thanks to Croisette7 for showing us how beautiful this scarf looks in action, too.
Oh justeen, we just love your ring! Have you visited the Jewelry Box lately? It is full of treasures, like this gorgeous piece from the Antique & Vintage Jewelry thread. This thread got a bump lately, so if you are a fan of vintage jewelry, you will find lots for appreciate.
Keeping along with the ring-in-flower theme, please enjoy amaretti's fabulous ring from our Van Cleef & Arpels in Action thread. Van Cleef & Arpels, Tiffany & Co. and Cartier each have dedicated subforums at the PurseForum, so if you enjoy armchair shopping, we are right where you need us.
A few quick reveals:
These great Bottega Veneta rose gold sneakers from tenKrat!
Pincurls went to a sale recently at Coach and got quite a few new treasures!
Aalinne72's new Balenciaga First, a new-to-her bag in terrific condition; what a great find!
Not exactly a new reveal, but we found this great shot of mollylope's Balenciaga Cabas Tote in the her discussion thread dedicated to this ultra-useful bag.
We missed Cicci783's new Céline Nano Luggage last month! This eye-catching color combination looks wonderful. You can find lots more Celine in the Post Your Latest Purchases thread.
Thank you for visiting with us today. We hope you will spend more time exploring the PurseForum—we have just skimmed the surface, and there is lots more happening in every subforum!
Fashion
Lana Del Rey on Grazia France July 28th, 2017 Cover
Songstress Lana Del Rey graces the July 28th, 2017, cover of Grazia France. Photographed by Hilary Walsh (Atelier Management), the 'Lust for Life' singer gets her closeup in a floral embroidered dress and blooming earrings. Stylist Michelle Tomaszewski makes sure Lana shines in dreamy dresses from the summer collections. From rosy pink hues to rustic prints, the 32-year-old charms in the designs of Coach, Chloe, DKNY and more.
COVER SHOOT: LANA DEL REY BY HILARY WALSH FOR GRAZIA FRANCE JULY 2017
Photographed by Hilary Walsh, Lana Del Rey wears DKNY sweater
Lana Del Rey looks pretty in pink wearing a babydoll dress with puffed sleeves
Singer Lana Del Rey poses in floral print dress from Coach
Lana Del Rey wears pink, pleated dress from Chloe
Lana Del Rey poses in this sun-drenched shot
Other Brands
Introducing the Gucci Cruise 2018 Runway Bag Collection. The brand's latest collection was presented at Palazzo Pitti in Florence, entitled Antianatomy. Guests were even sent with embroidered caps as invitations which has their names and the three previous locations of Gucci's Cruise collections. The runway show features women and men's collections. The season's handbags comes in different designs from flap bags to shoulder bags and tote. Animal patterns like cats and butterflies, as well as dragon and floral prints were seen in the bags. The collection were also seen with slogans such as Guccify Yourself, Guccy and Guccification.
Fashion
Taylor Hill stars in Bally's fall-winter 2017 campaign
Swiss fashion brand Bally unveils its fall-winter 2017 campaign. Starring top model Taylor Hill, the advertisements feature a raw energy captured by Brianna Capozzi. Male model Antoine Duvernois joins Taylor for the portraits, featuring a pared down backdrop. Stylist Jonathan Kaye spotlights the new season's sleek outerwear, signature loafers and leather handbags.
BALLY FALL/WINTER 2017 CAMPAIGN
Bally unveils fall-winter 2017 campaign
Model Taylor Hill fronts Bally's fall-winter 2017 campaign
An image from Bally's fall 2017 advertising campaign
Categories

New Posts

Hot Posts